JOIN US FOR FIVE INCREDIBLE DAYS IN NEW ORLEANS TO CELEBRATE BMW CCA O'FEST 2017 PRESENTED BY MICHELIN
Registration fee:
$35.00 if registered by September 15
$55.00 if registered September 16 and later
Each year the BMW Car Club of America throws a party—a world famous party known as Oktoberfest and sometimes simply O'fest. This movable celebration of everything BMW occurs at exciting locations throughout the country and is the ultimate motorsport family reunion. This year we are fortunate enough to have our family reunion presented by Michelin once again!
O'fest 2017 will be the next chapter in our storied history of celebrating everything BMW. We are traveling down to the Big Easy and you do not want to miss this opportunity to join us on famed Bourbon Street! The host hotel for O'fest will be the Hyatt New Orleans and the track is, NOLA Motorsports.
Where do you go when it is time to get away? What if you knew of a place where the scenery isn't all that changes? A place where centuries old architecture is the backdrop for a culture so invigorating, it'll rouse your spirit. Visit the most fun and authentic city in America: New Orleans.
Oktoberfest will run from Tuesday, October 31 through Saturday, November 4, 2017, and will feature many of the staples that longtime attendees have become familiar with at previous gatherings, including the Bridgestone Autocross, Concours, rallies, and of course, high-performance driving events. This year's edition will also feature some very unique social events—a 1940's themed dinner at the World War II Museum, BMW CCA Nightclub at club XLIV and a night in the French Quarter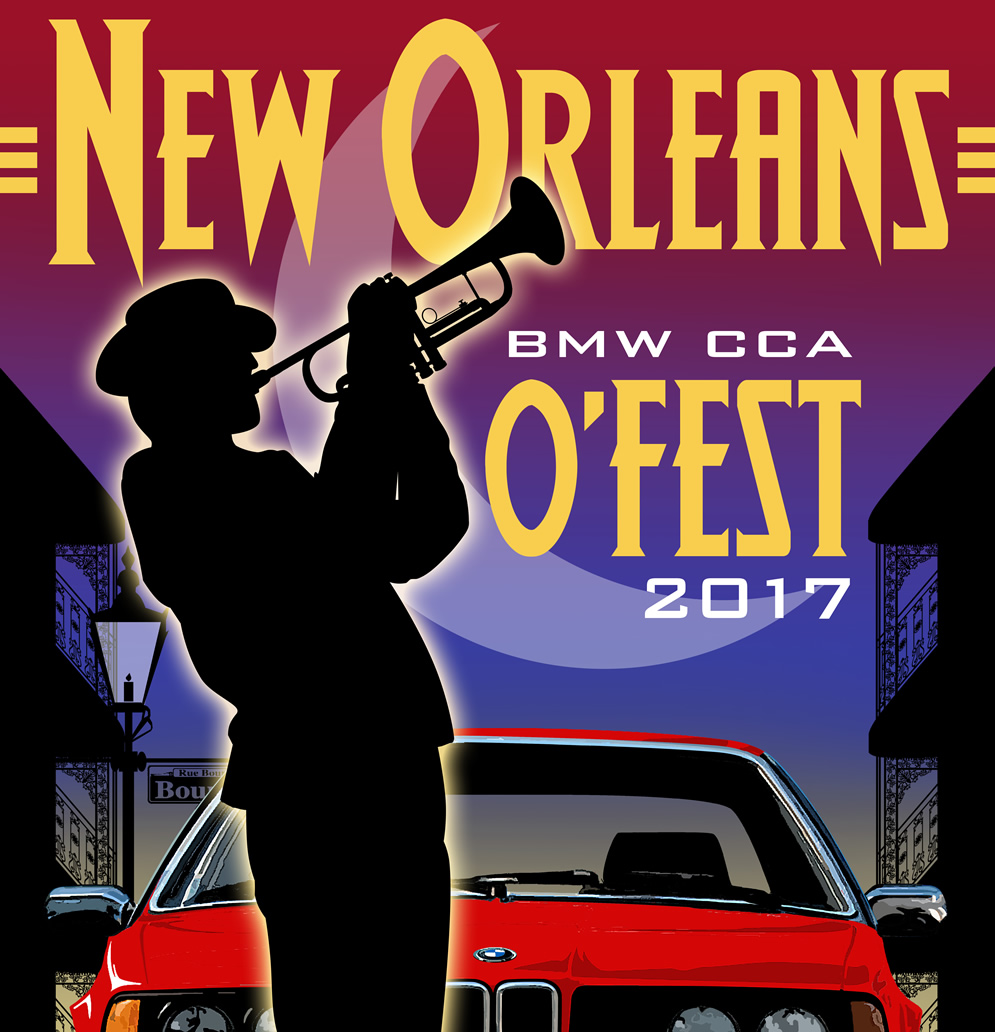 REGISTRATION IS NOW OPEN!
Be one of the first to secure your registration and hotel room for the biggest BMW event of the year! Once you have logged into the BMW CCA website, the Register Now button will appear in the right-hand sidebar. If you are on a mobile device the button will appear at the bottom of the page.
See you in New Orleans!